Distinctive and
unparalleled chauffeured private transfer services
THE EXCLUSIVE CHOICE
Your final destination becomes secondary, when the journey is a memorable experience in itself. Our exclusive fleet, reliable professionals and stringent health and safety measures will give you peace of mind.
EXPECT THE BEST
Our luxury transportation services are deliberately flexible to navigate changes to schedules, flight times and passenger arrangements. We are only a 'phone call' away.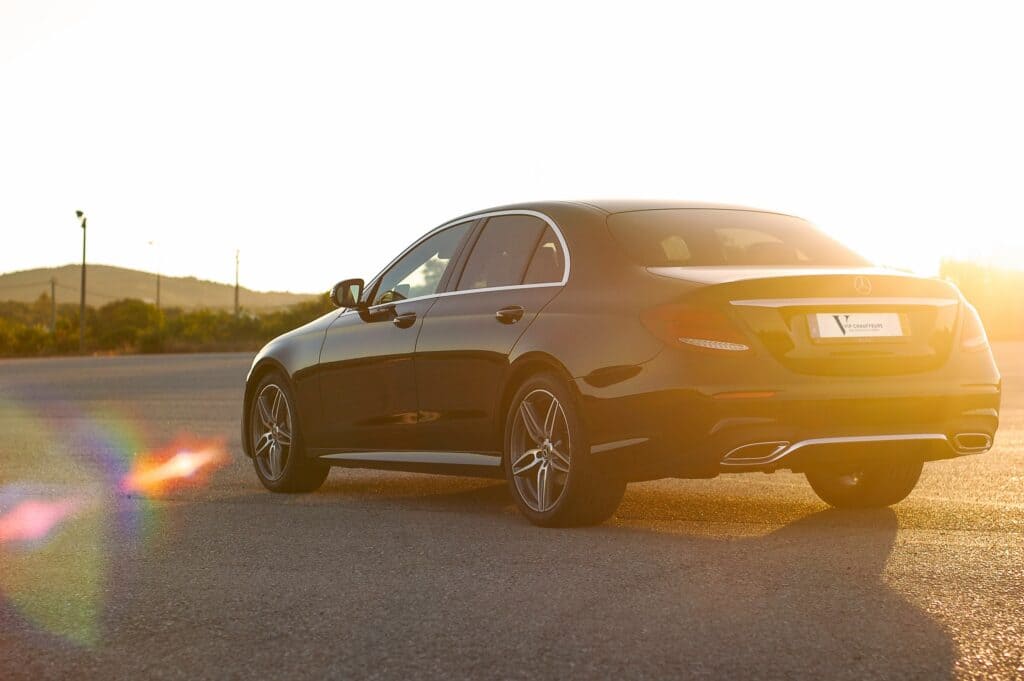 "The success of this event is testimony to the time and effort put in by all members of the team; it has been an absolute pleasure to work with you."
Hayley S. - Aston Martin
"Thank you again to you and the team for all of your professional, hard work over the last couple of weeks during the live event, and in the pre-event planning stages."
Poppy M.
"The service provided was 5 stars, first class, and the epitome of VIP service."
Marceline Y.
OUR LUXURY TRANSPORTATION SERVICES
See What We Can Do for You
WHY CHOOSE US
Make Your Trip Your Way With Us
Experience
We have over 30 years of experience at the cutting edge of high-end hospitality industry. We consistently deliver on excellent attention to detail.
Customer Service
Our biggest point of pride is our superior customer service. When you travel with us, you are part of the family and no request is too big or too small.
Reliable professionals
Absolute peace of mind with our experienced staff and professionally licensed, insured and trained chauffeurs ensuring, above all, your safety first.
Esteemed Partners
From five-star hotels to travel agents and tour operators, we work with those who align with our values to ensure you experience quality and dependability.

We sanitize. We protect. We care.
As the famous words state "Out of every disaster comes opportunity"
And so 'Clean and Safe' was born.  Turismo de Portugal in accordance with the recommendations of the Directorate-General of Health (DGS), created a label that would become instantly recognized, both locally and internationally, as the sign, seal and endorsement of promoting Portugal as a safe destination.  Providing reassurance to visitors to our country that Portugal viewed the 'going forward from Covid' as importantly as the Covid-19 Pandemic was respected in every facet of life in Portugal.
The Portugal Covid statistics speak for themselves, obedience is at the heart of our nation, adherence to rigorous protocols set in place were and are still being observed.
VIP Chauffeurs welcomes and endorses the Clean and Safe initiative.  Our dedicated team have undergone intensive instruction regarding the increased awareness and obligation we have to our clients that their safety is in our hands from the minute VIP Chauffeurs are contracted for services until the conclusion. To this end we proudly exhibit the 'Safe Travels' Stamp of approval endorsed by the World Travel & Tourism Council.
We at VIP Chauffeurs are constantly monitoring the latest developments being released by WHO and DGS and we encourage all to be informed of these vital updates.
We at VIP Chauffeurs Truly Care!
OUR FLEET
Luxury Transportation Services
Making YOU the VIP
Our fleet comprises the Mercedes S-Class, E-Class, V-Class and 8-seater Sprinter, hybrid Range Rover and the electric Tesla Model X and S. For those special occasions our Mercedes Vintage Classic 220SEB is the ideal option.